There is something about landing in Europe and the readjustment of time that tolls from leaving the night before. A first day of gallivanting around Paris tends to be a lot of fun so a good night's sleep is important to settle into the second day, however, with that kind of fun it can take a bit more time to get into the swing of things. Luckily, the fuzziness of jet lag does force you to be present, which is required to focus on navigating. Wine trips have always been a gratifying combination of education and celebration. I love that needle "in the groove" feeling that happens while bouncing between the tiny, bucolic villages, visiting winemakers, and seeing the topography; it's a rare feeling during the more routine aspects of life, but it's a reward for all of the work that led up to it. There are no anxieties of the future or analyzing the past, it's just honest observation; listening to the surroundings, others, connecting with the senses, and taking good notes. These travels have served me favorably in a career in food and beverage, but have shaped my soul and my desire to share more than anything. Varyer and I recently had a conversation about what's shaped me as a wine professional up to this point, check it out.
A big part of getting into a groove with the world isn't always as much recognizing the now, but the principle of connecting with intention.
A number of things come to mind when I think about how we get into these rhythms. Hiking and camping trips also get better after a night under the stars and waking up to the sun. A big part of getting into a groove with the world isn't always as much recognizing the now, but the principle of connecting with intention.
If you dive deep and look more closely at food you can see that a lot of the magic comes from not being in a hurry. Obviously, fermenty things, brines, bread, cures, and cheese have a slow and steady relationship with time. I also love how curries and soups don't really get into their zones until the second or even third day. A marvel of an Italian soup called Ribollita incorporates vegetables with leftover bread, then re-boiled the next day.

a variant of 'victuals' —now chiefly used playfully to evoke the supposed language of cowboys
Truly the best vittles come from the circumstance of stretching ingredients out over time and using every bit on hand, not wasting anything. Since too much is based on convenience and immediacy these days, we should allow for more time to savor the process of making and enjoying food, wine and company. Having a plan frees up the mind from distractions to enjoy the ride and company along the way.
Something I enjoy doing with wine and cooking is to open 3 bottles at the same time to enjoy over the course of three days instead of a single bottle each night. There are certain wines that you can count on being better on day two. Riesling for example is a grape that is very high in acidity, which is an antioxidant. Dry or sweet, chances are it will have three different personalities over three days because it needs oxygen and time to unravel, develop, and come together.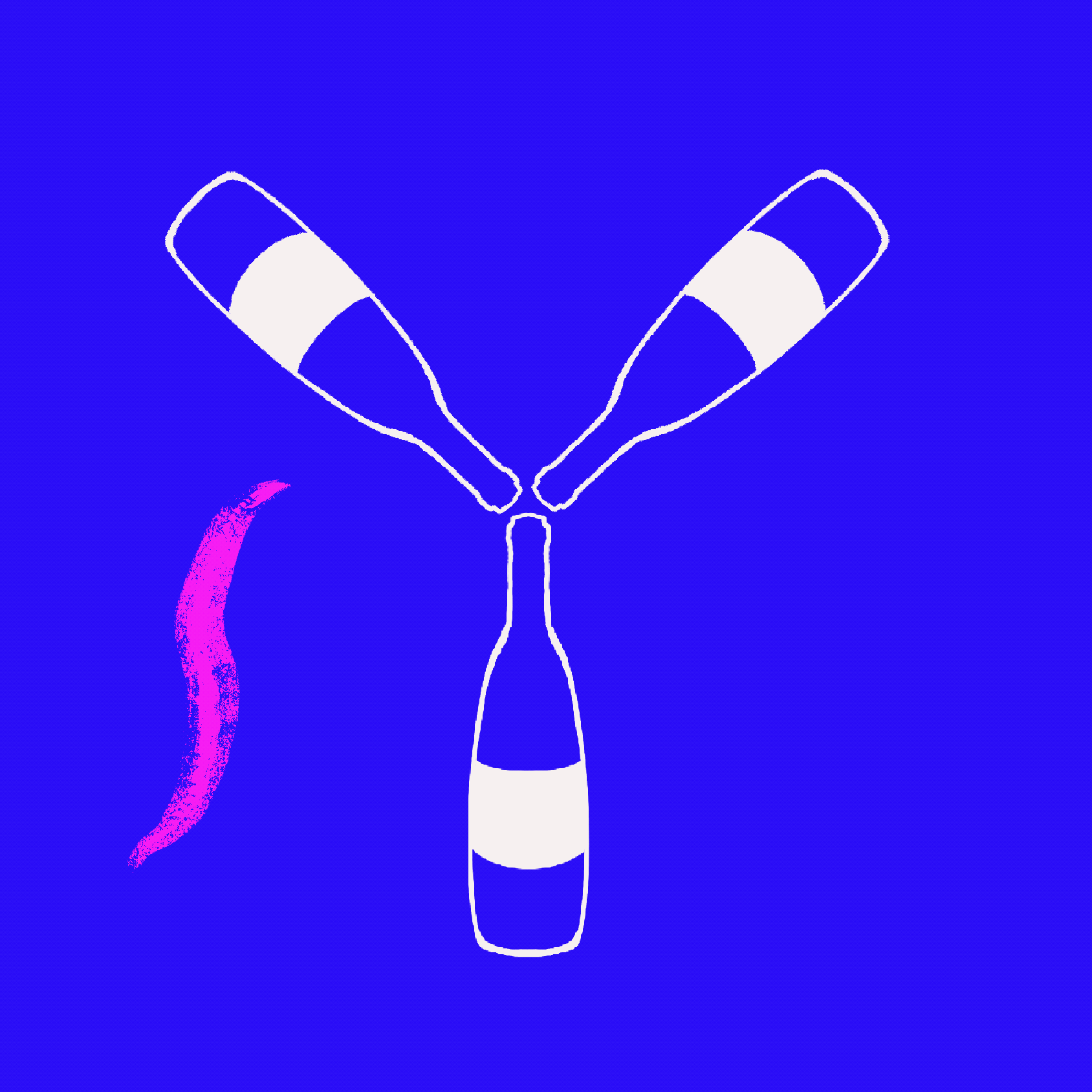 Second dates are always less awkward and more revealing, right? Second dates are always less awkward and more revealing, right?
Sangiovese is notorious for having high acidity and high tannins, also an antioxidant. It also has a proclivity to communicate its place and how it was made. I opened a 2013 Le Boncie 'Le Trame' from Tuscany last week for steak night and it was very hard for us to not drink it all because it was immediately delicious, but for the sake of the three day wine endeavor we enjoyed several other wines open. The wine rewarded our self-control handsomely, it just got better and better over the weekend. Come to think of it, we should've made Ribollita.
There is also reduction, which refers to an intentional winemaking style utilizing techniques to allow as little exposure to oxygen as possible. It preserves certain qualities that can give a wine longevity but if opened too early the wine may never show you it's dance. If a wine isn't showing any fruit character after a few sniffs and tastes, decanting can help, but I encourage letting it sit until the next day to see what it does then. You can learn a lot about wine when you give it some time with oxygen and new context. Second dates are always less awkward and more revealing, right?
Sulfur should also be mentioned as a preservative. Wines made without any added can have purity and unforgettable energy, but it's worth considering their ability to survive the moment. A lot of natural wines demand your attention in a way that they're best enjoyed from start to finish anyway so in most cases I say, drink 'em up. Wines with any sweetness will typically get a higher dose of sulfur, an important step for the stabilization of a finished wine. Sometimes these types of wines can be open for a week or longer, but initially, they may take some time to open up.
I recently talked with John Richie, who works for Vom Boden, an importer specializing in fantastic German wines, about what it takes for wines to be open for a few days and beyond. "There is something to be said for the idea of a little oxygen in the winemaking/maturing process going a long way toward the ageability of the wines and their ability to develop over even a short amount of time when air is reintroduced. I remember back about 12 years when I worked in an Italian-focused retail store in New York, we had a bottle of Gravner 2002 Breg Anfora that was in a decanter for a month and never showed any signs of decay. He's not a zero-sulfur guy, but it's certainly really low! Stefan Vetter is in a similar camp, not zero-sulfur, but very low sulfur. He doesn't do skin-contact ferments or aging like Gravner so tannins aren't really an issue, but he ages Sylvaner in barrel for over a year and the minimal dose of oxygen that it receives during all that time tends to act to ward off the negative effects of oxidation when the wine is eventually opened from the bottle."
✣
Oxidation isn't always negative. When used intentionally, like in the wines from the Jura (France) and Jerez (Spain), a whole new world of flavor and enchantment opens up, as do their abilities to stay open over long periods of time and be even more exciting, along with food. Try an Oloroso Sherry with steak or a Vin Jaune with curry and thank me later.
✣

Greg Powell, who works for importer Kermit Lynch, believes that an open bottle's longevity boils down to its ability to withstand oxidation. He continues, "it comes down to a grape variety's inherent qualities, the style that the wine was made in, and if there is stem inclusion or whole clusters that add antioxidative qualities." Beaujolais is a region known for whole-cluster carbonic macerations which is a completely anaerobic environment (void of oxygen). Since he's definitely no stranger to high-quality Beaujolais, working with some of the region's most legendary producers, he says, "cooler, more balanced vintages like 2011, 2014, and 2016'' contribute to a wine's ability to develop over a few days. I opened a 2016 Brouilly "Reverdon'' from Château Thivin after our conversation to test some of the theory. I loved how the wine tasted right off the bat. It's interesting that good cru Beaujolais is often quite expressive right out of the gate despite the method of production having very little to do with any oxygen. Carbonic Maceration, however, does tend to bring out the joyful fruit characteristics of Gamay. Also notably, the different crus of Beaujolais have very distinctive soil types and terroirs, so the fact that most of the region makes the wines in the same method highlights these distinctions. Since Greg pointed out 2016 was a cooler vintage, I noticed that the Brouilly was lean on the palette, but all other components of the wine were graceful and balanced. While the wine did lose some of its luster over the next two days, and it certainly didn't fall apart, the earthiness of the pink granite soils remained the centerpiece of the wine's charm.
✣
Winemaker Michael Garofola of Cutter Cascadia makes a wine called "Heavy Water", a Riesling that sees some skin maceration. The fruit for it comes from The Dalles in the Columbia River Gorge, a completely different growing region than the Willamette, despite both being fairly close to Portland. It looks like the high desert more than anything in the other direction towards the coast. Much warmer and a lot less rain. Here he is able to get Riesling that has ripened earlier than anywhere else in Oregon. Michael says ultimately, "The play between the phenolic and acidity, whether it be on the first, second, or third day, is what defines Heavy Water. It's all skin tannin, so not only does it add to the freshness of it, but is the foundation that props it up over the course of a few days. I manage the cap of the fruit carefully and for a certain amount of time on the skins, so it has exposure to oxygen which ultimately helps the phenolics play out as they do." While I typically do not like Riesling that's been made on the skins, drinking Michael's "Heavy Water" over three days opened my eyes to the very specific conditions that make it work beautifully.
When we look more closely at the process of what we eat and drink, we inform our intent to see ourselves as part of the cycle, and mutual respect is earned.
Some of these stories show just how methodical and intentional people are with the wine-making process from start to finish. It expounds upon the notion that wine is a living thing just like us. Yeasts and bacteria are what make bread, kimchi, pickles, beer, mezcal-- you name it. They need time to do their jobs. We, as creators, do the bidding of the yeasts, and respect the process. While time is static, everything on the planet moves at its own pace. When we look more closely at the process of what we eat and drink, we inform our intent to see ourselves as part of the cycle, and mutual respect is earned.
So I encourage making a plan with cooking and what you choose to drink. Don't be afraid to open more wine than necessary because it doesn't need to be an occasion to celebrate life, and chances are everything will keep getting better with time.