In January of 2019 while visiting New York to participate in my favorite annual wine event, Rieslingfeier, I made it to the Guggenheim to see Hilma Af Klint's "Paintings for the future." I wasn't entirely familiar with her work but a few friends of mine insisted that it was unmissable. The experience of her work, specifically in that building, known as a "temple of spirit," left me profoundly in a state of wonder. The exhibit was full of colorful abstractions, some playful and easy to enjoy, while others bordered between sacred geometry, evocative gradients, and depictions of natural figures that all echo and project to other astral planes and dimensions of time.
It was perfectly showcased within Frank Lloyd Wright's masterpiece as a chronological evolution, spiraling upwards towards the heavens. One of the most distinctive aspects of her body of work is that she demanded that none of her art be on display short of 20 years after her death. Af Klint's era (b. 1862, d. 1944) saw the intertwining of Science, Spirituality, Religion, and the Arts because many of the questions being asked didn't have definitive answers yet. Desired to surpass the restrictions of the physical world, it was clear to see her intentions and projections as successful and relevant, over 100 years after creating them.
The following evening I joined esteemed colleagues as sommeliers and hosts to many of the best winemakers from Germany and Austria, along with hundreds of avid collectors of Riesling, most of whom consider it to be the world's greatest and most age-worthy grape varietal. That night was a relentless pinball game of passing bottles around, tasting supreme examples of aged wine that hearkened back to former times. The best part of it wasn't the wines themselves, but to exist in a room full of people that deeply cared about the same thing.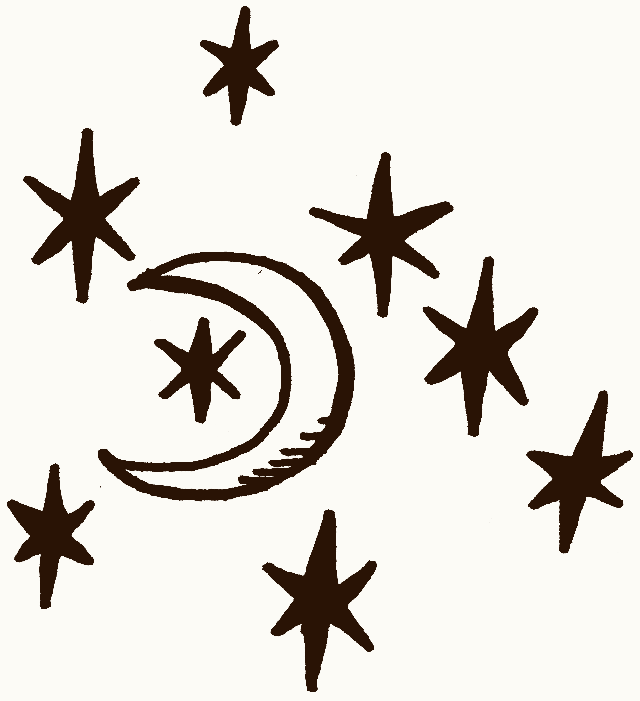 Everyone has different ways to digest wine subjectively, just like art, but the appreciation and respect of craftsmanship for something that has longevity is spiritual. Consuming it feels like magic.
In a previous Stained Glass, I talked about how important Vin Ordinaire has become for winemakers' sustainability. These affordable quaffs, in liter bottles, with playful labels can be found in most quality wine shops now. Although wines like this have transcended their original intention of being made, sold, and consumed locally, they still provide a noble drinking experience, despite their humble nature.
Beaujolais Nouveau is probably the most well-known example, but most European wine regions have had their version of basic, fresh local wine. In 2009 I was bicycle touring through the Wachau region of Austria along the Danube River. We were lucky to be there during harvest season, the smells of fermentation were everywhere, genuinely more noticeable when traveling by bicycle. Between appointments at wineries, we would work up quite the thirst.
One afternoon after scaling a medieval rock castle in Dürnstein, we landed back in town at the local Heuriger. As much as we all love our lagers, we couldn't resist some federweisser, a partially fermented Grüner Veltliner. It was cloudy and fizzy with some sugar and was likely only 3-5% alcohol. I don't recall many things more life-affirming than sitting on that outdoor patio snacking and drinking that stuff with friends. It was more about the celebration than the ingredients.

In eastern Austria, a Heuriger is a tavern where local winemakers serve their new wine under a special licence in alternate months during the growing season. The Heurige are renowned for their atmosphere of Gemütlichkeit shared among a throng enjoying young wine, simple food, and - in some places - Schrammelmusik.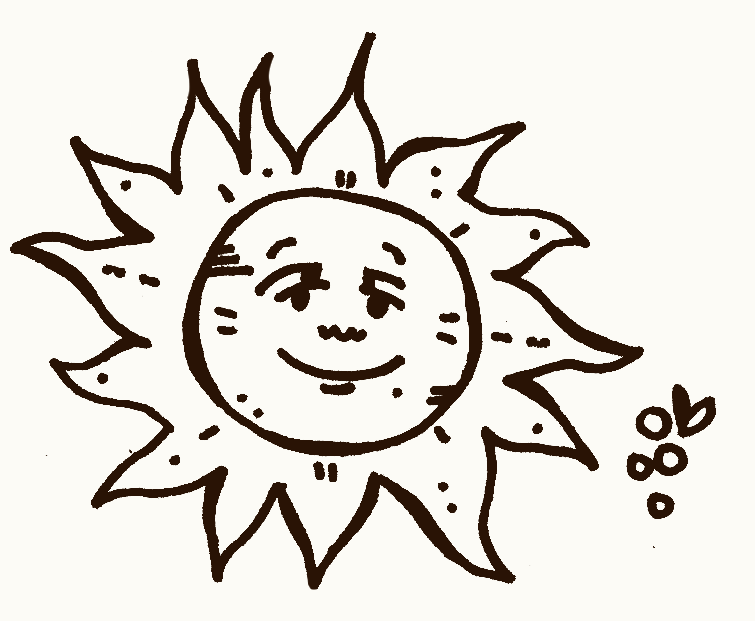 Looking back on that trip with the Webster's Wine Bar crew, I learned a huge lesson about appreciating a place and the role of both the humble and noble wines. Shortly after the federweisser GO-juice, we hopped back on our bikes towards our next appointment with Tony Bodenstein of the legendary Prager estate. We tasted through the entire lineup of wines and began to understand their principles of "Vom Stein sum Wein," (from rocks to wine). Each specific wine communicated the characteristics of variety and vineyard, accurately demarcating one wine from the other. Later on, we had the great pleasure of drinking a wine from the beautiful, steep Achleiten vineyard, while standing in it, immediately communicating the importance of why these grapes are cultivated and bottled with such specificity. Anytime I'm drinking Austrian wines, I'm transported back to the memories of that journey, but drinking the wines from specific vineyards amplifies more than just memories, they convey everything about the soils, the weather, personality, a bit of mysticism and immeasurable energy.
It can be hard to interpret all of the information when the wine is young because the winemaker ensures longevity through their craft and technique. It takes time for all of the elements of the wine, its chemistry, to harmonize. A Vin de Garde is a French term meaning wine for keeping, the other end of the wine spectrum from Vin Ordinaire. Yes, single-vineyard wines can sometimes be very expensive, but consider the efforts of working the slopes, that they are made in much less quantity, and with greater attention to detail, all the way down to the type of glass and cork. It helps to look at purchasing them as investments and as something that can stay with you for a lifetime. Of course, you can't drink a single bottle more than once, but if you're patient and pay attention to certain details, the results can create and connect lasting memories.

Aging wine yourself and learning what to buy can be intimidating but there are a few key steps to set yourself up. Start small with a modest wine fridge because later on, you can certainly upgrade to a larger unit or even build a cellar in the basement when the hobby turns into something more. Wine storage facilities are great because they have consistent, optimal temperature and humidity conditions, but best of all, out of sight and out of mind is a great way to forget about the wines that will benefit from it the most. A friend in Chicago recommends East Bank wine storage, it has two locations, and in addition to your locker, they will accept deliveries for you too.
The next time you're stocking up on house wine and grabbing a case from your favorite shop or online retailer, dedicate a bottle or two to something a bit nicer. Think about some of the places you've traveled to or would like to go and pick some wines from there. I still have some 2009 Prager Achleiten Gruner Veltliner Smaragd in my wine fridge that's patiently waiting for the stars to align and I'm reunited with someone from that trip.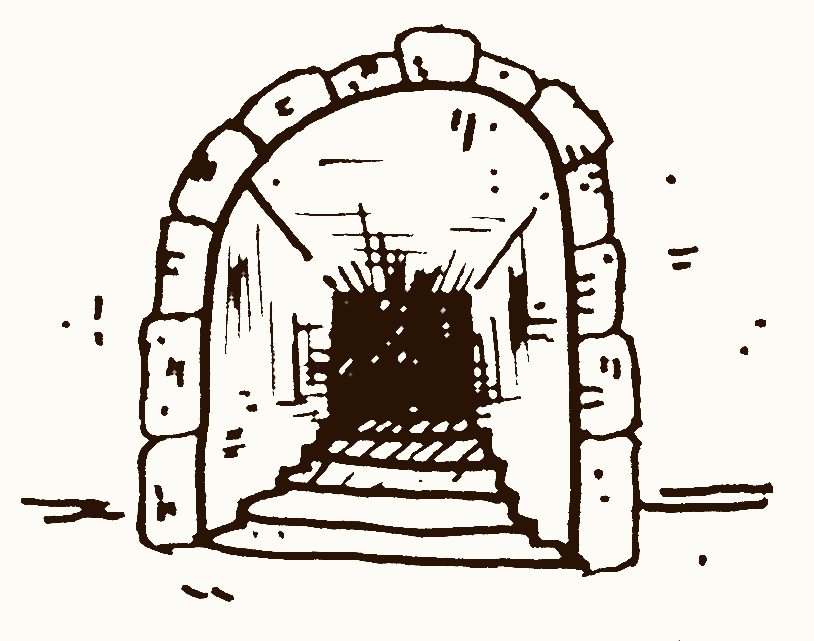 There are a lot of surprises out there that you may not expect to stand the test of time. Rosé is a perfect example. The narrative that you're supposed to drink only the recent vintage mostly feeds the economy of it. Distributors typically pre-sell rosé, mostly because it was never made in large amounts. The idea has always been to sell out of it by the time the summer was over. Nowadays, there's so much to choose from that a lot of it is still there come the next vintage. It's a great opportunity to explore the possibilities of rosé after some bottle age but be aware that a lot of it still truly is better fresh. Generally, I'd recommend keeping the paler pink wines for summer enjoyment. The Provence is certainly a region known for rosé and there are fresh and delicious examples from all around, but there are some windows to the past worth seeking out for your cellar.
Most Bandol rosé sees a greater portion of Mourvèdre, a grape that is resistant to oxidation. The reds from here are nearly impossible to drink young, so the rosés tend to also benefit from time in the bottle. It's rare to find any older Domaine Tempier rosé on a shelf but the next time it's released, invest in 3 bottles, it's worth it. One, for now, one for later, and one for way later, they will all be delicious. Chateau Simone's Palette Rosé is another to look for that sometimes you can find with age on it thanks to importer Neal Rosenthal's penchant for holding back library wines, especially those that deserve it as much as this one.
Steven Alexander of De Maison Selections talks about Clos Cibonne as a "magical, perfect storm of soil, wind, grape variety, large foudre, family tradition, and just the right place on the coast of the Mediterranean Sea." The wind brings the kind of yeast strains that you see in places like the Jura and Jerez so they are also able to incorporate biological voile aging (under a layer of living yeast in the un-topped, large barrels). Steven has had vintages dating back to the early 1960s and when I asked him about what it's like drinking old rosé he made a point to say how unique they were but was also reminded of his experiences drinking old wines from Piedmont and even Burgundy. "Think old Nebbiolos, albeit without the tannin or structure but aromatically, you get black truffle, complex spices, wild cherries, and dried roses. Strong vintages of Clos Cibonne, specifically 1986 (absolutely stellar right now), really grow after decanting both aromatically and texturally, in a way that I can only compare to great Burgundy, like a blend of white Chassagne-Montrachet and red Gevrey-Chambertin. What's surprising is how the wine grows and expands on the palate, getting rounder, silkier, and more fruity with air in the glass. Sometimes, also in exciting, shape-shifter vintages, they alternate between notes of Burgundy and Palo Cortado Sherry, which for me, are the most thrilling. It's good to keep in mind that the older wines of the Provence were more like light Jura reds (think Poulsard), and typically had higher alcohol and ripeness but still with proper balance. In many ways, Clos Cibonne offers an alternate window into the Provençal winemaking of the past.
A foudre is a large wooden vat, significantly larger than typical oak barrels, often with the capacity to hold upwards of a thousand liters of wine.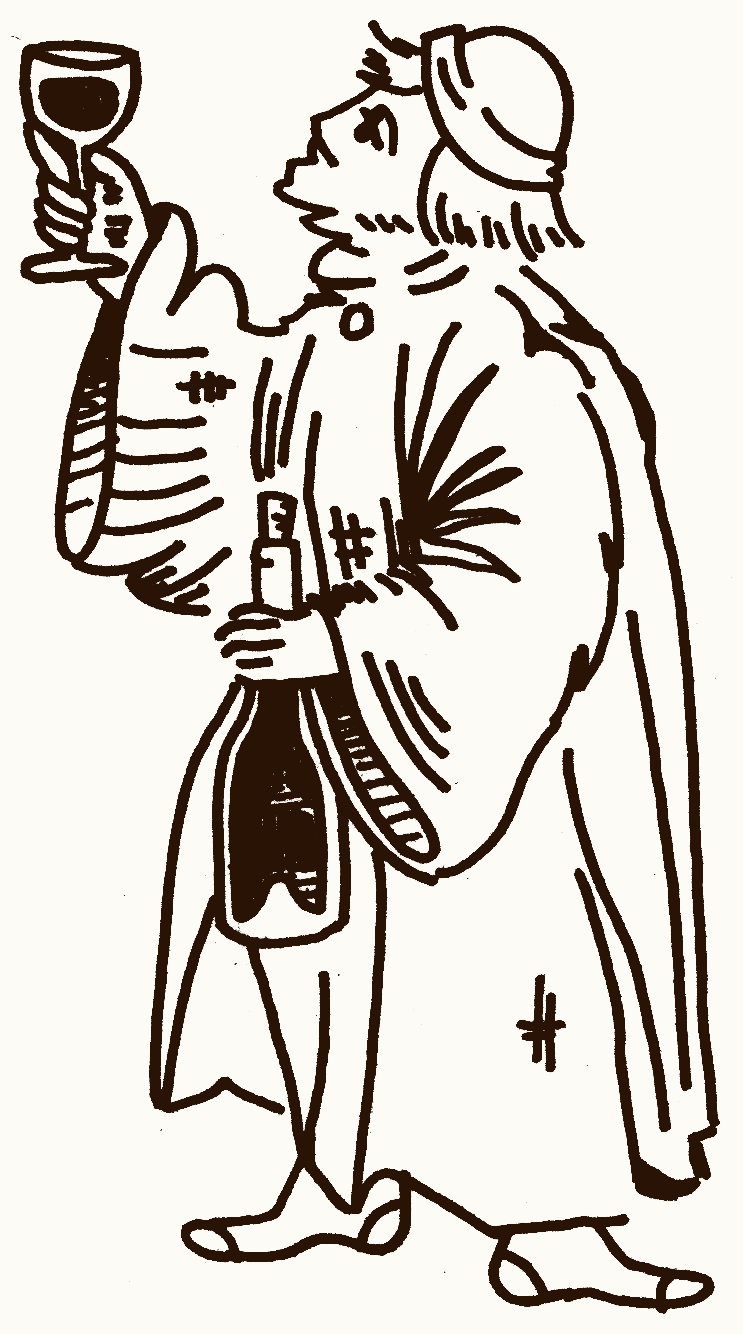 Muscadet, a region in the far west of the Loire Valley, is another very specific terroir-driven wine that for some reason isn't regarded as something worth aging. This is possibly due to the Melon de Bourgogne grape being somewhat basic, but what some don't see is that it's purely a vessel for the expression of the incredibly diverse soils. It seems that those interested in Muscadet now, have discovered its secrets. I can't put my finger directly on the reason why, but Chicago has always been a huge proponent of the wines. Any great wine list around town has multiple wines from greats like Jo Landron, Fred Niger of Domaine l'Ecu, and Marc Olivier, the winemaker for Domaine de la Pépière.
Since 2005 Marc Olivier bottled the "Clisson" vineyard as "Granite de Clisson" and gave it an extra year on the lees. Eventually, in 2010 he had to exclude the "Granite" on the label but was awarded the Cru status. The vines are 50 to over 100 years old sitting on a bedrock of hard granite with quartz, mica, and clay. Drinking any young Muscadet is notable for its distinct punch of minerality, but these acidic granites hold lots of micronutrients benefiting the structure of the wines and their potential for longevity.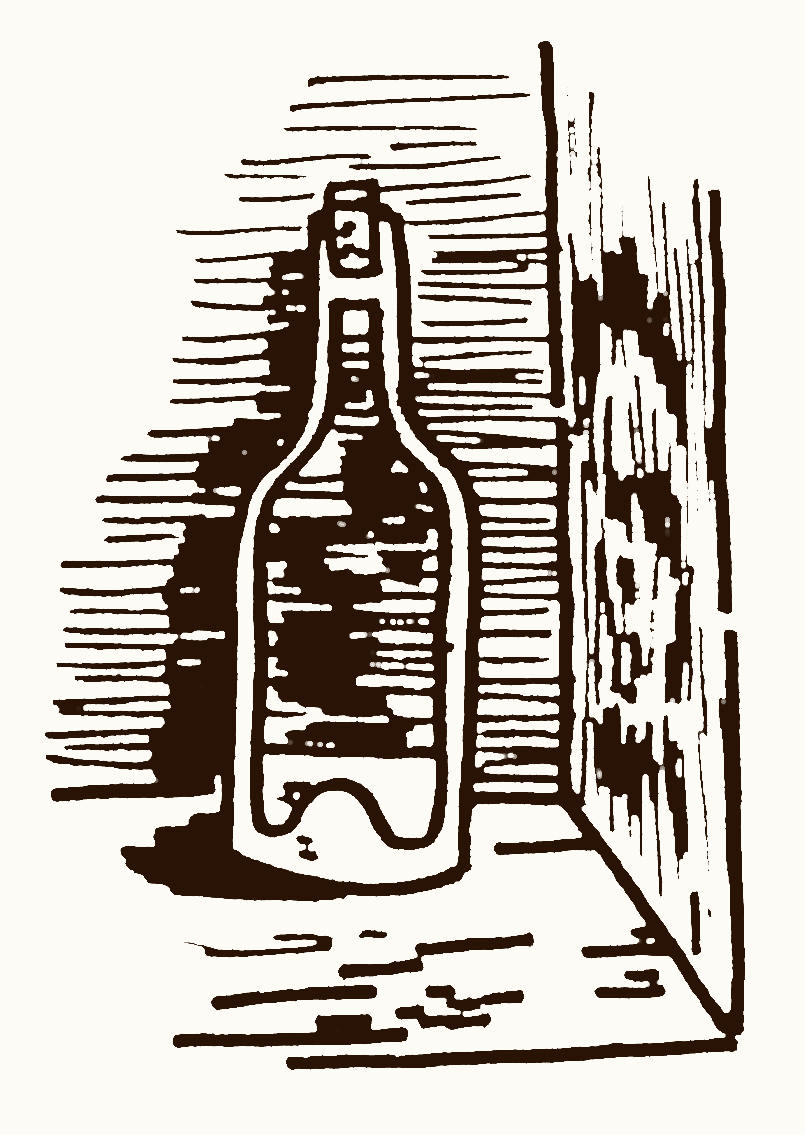 Dave Sink, a representative of Maverick Wine which is the distributor for Louis/Dressner and Domaine de la Pépière, was thrilled when he saw the Clisson elevated to Cru status. "Our love for [Clisson] made us all feel like we helped change the world somehow." He's been cellaring magnums of it since at least the 2005 vintage. Magnums are the way to go, especially when you consider the value. It used to be even cheaper, but 1.5L mags are around $60 these days.
Andy Pates, co-owner of Cream Wine, another Chicago distributor, had some insight into the path of wine from start to finish over time. "Aged wine can be an intentional or unintentional blessing, curse or discovery, depending on the context. Sometimes I feel it's like a game of hot potato, from the moment the grapes are picked to the sweet spot of consumer drinkability. Who will be left holding the bag, so to speak? Winery, importer/distributor, retailer/restaurant or consumer/collector. Almost everyone has economic pressure to release, sell, and drink them as soon as possible but we are continually surprised on how beautifully wine can age."

Matty's tips for wines worth holding for 3-7 years that will pay off; you'll pay less fancy prices, and impress your friends
BURGUNDY VALUE CITY - Santenay, Marsannay (which is also known for rosé!), Fixin, Maconnais Whites, Haut-Côtes, also try Alsace for Pinot Noir: Hengst for example, is essentially a Grand Cru vineyard but doesn't carry the status like in Burgundy.
GAMAY OUTSIDE OF BEAUJOLAIS - Macon-Cruzille, Cote Roannaise, Auvergne, Oregon
CHENIN BLANC - When aged, is a thing of beauty and many have the guts for the long haul, but instead of Vouvray or Savennières try laying down some Jasnières or Anjou, Patrick Baudoin is a good bet.
SAVOIE CRU - The stunning scenery of the French Alps is home to some beautiful, ancient vineyards, many of which have only recently been re-cultivated. Marastel, Seyssel, Coteau de Cevens, Le Feu, Chignin.
AUSTRIA - Gemischter Satz, now a designated appellation thanks to Fritz Wieninger, Pinot Blanc and Blaufränkisch from the Burgenland.
ADRIATIC COAST - Istrian Malvasia, Croatian Teran, Italian Marche, specifically Verdicchio and the humble wines of Puglia.
ITALY - Save some serious money in Piedmont buying Nebbiolo from Ghemme, Gattinara, Boca & Valtellina, Xinomavro from Greece is worth looking at too, especially the lone wine from Domaine Karydas.
GERMANY - Kabinett Riesling from high-quality producers and Sylvaner (look for the unique bocksbeutel bottles from Franken)
HUNGARY - LOTS! Ask Athena Bochanis of Palinkerie Imports (NYC) and she'll tell you all about it. I'm partial to the wines of Somló.