Old Style
Channeling a midwesterner's cabin fever through a bevy of imaginative video clips
Premise
To generate memorable short content that quickly captures the ubiquitous midwest winter, we produced vignettes featuring a comedic lead who's a tad stir-crazy. Each digital clip documents his time amidst his own indoor wonderland, always with Old Style in hand.
Partner
Old Style – Chicago
Audience
This campaign targets a new, younger generation of beer drinkers age 21-29
We invite you to our world
To build brand equity in the provided hashtag #CHIBERNATE, the campaign must build trust with Old Style's new audience. Focusing on storytelling over overtly promotional or product-heavy content dually appeals to loyal fans and serves to pique curiosity in the new. With the introduction of a jester archetype, we set out to make clips that captured his true essence ten seconds at a time.
Increasing interactions and exceeding expectations
On socials, provided metrics helped us understand the performance and subsequent success of the campaign for Old Style. Stand-alone video spots exceeded all expectations, delivering an average of 35% video completion rate, almost double the benchmark of 18%. The story videos also surpassed benchmarks, garnering an average 49% video completion rate.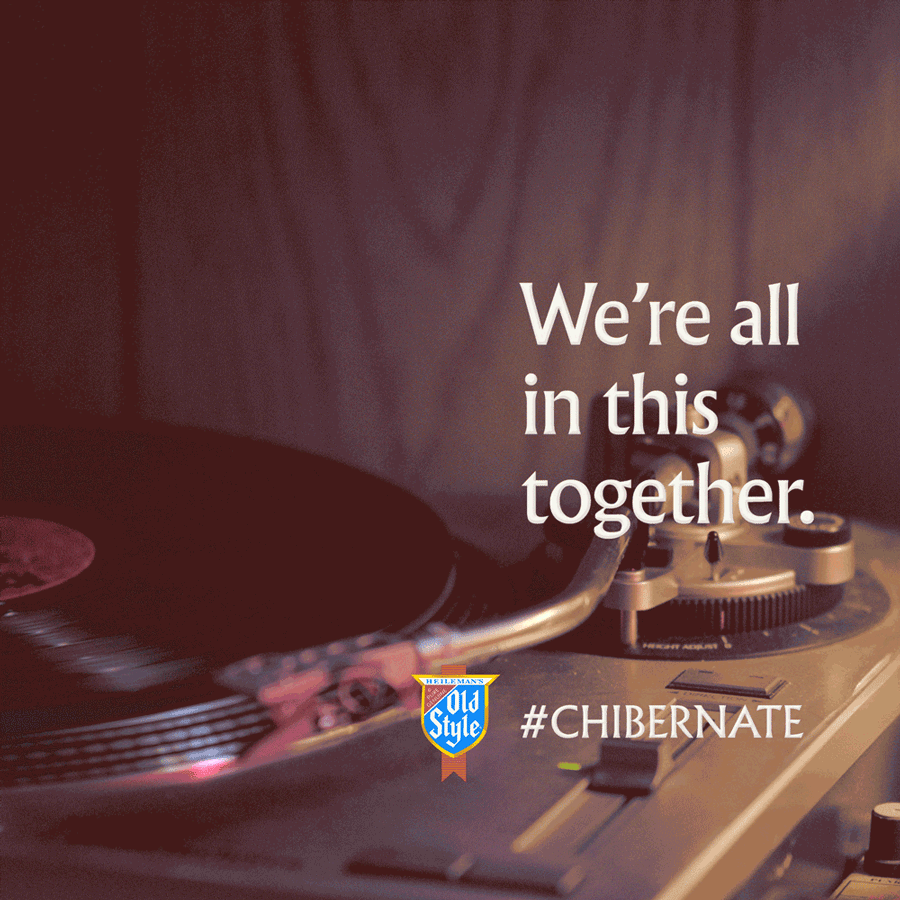 Nothing says Old Style like the constant reminder that winter is coming
In the basement storage space of our studio in the Ace Hotel, we built a set that embodies the quintessential Chicago basement; a place to hole up for days on end amongst sub-zero temps and snow drifts. The cozy kind of place with all the creature comforts that begs the question—is our hero there because he has to be, or does he just love it? The way he keeps himself busy (besides drinking copious amounts of Old Style) is by tinkering. This little room is filled with random bits and bobs. His broadcasts over the homemade short-wave radio station are his one chance for any type of human interaction.

Time flies when you're having fun
After a full day of shooting, our actor had mastered the art of hilariously passing the time. We partnered with editor David C. Sampson, and the cutting room floor was filled with as many clever gems as the chosen spots. The final clips captured perfectly contained moments of midwestern madness with a light-hearted, shameless attitude; just the sort of person best suited to drinking an Old Style.

"Varyer has a super power that is hard to articulate but is felt in their work. Their background and business model is basically an incubator of real world insights, the intangibles you can't buy from data, which produces some of the most intelligent creative work I've seen in a long time. They've built our brand through data and empathy and gave us a relevant stance in culture. Not to mention they are so much fun to work with. They moved at pace with our business and did it with a smile. 10/10 would recommend!"

Andrew DeMatos
Creative Director, Pabst