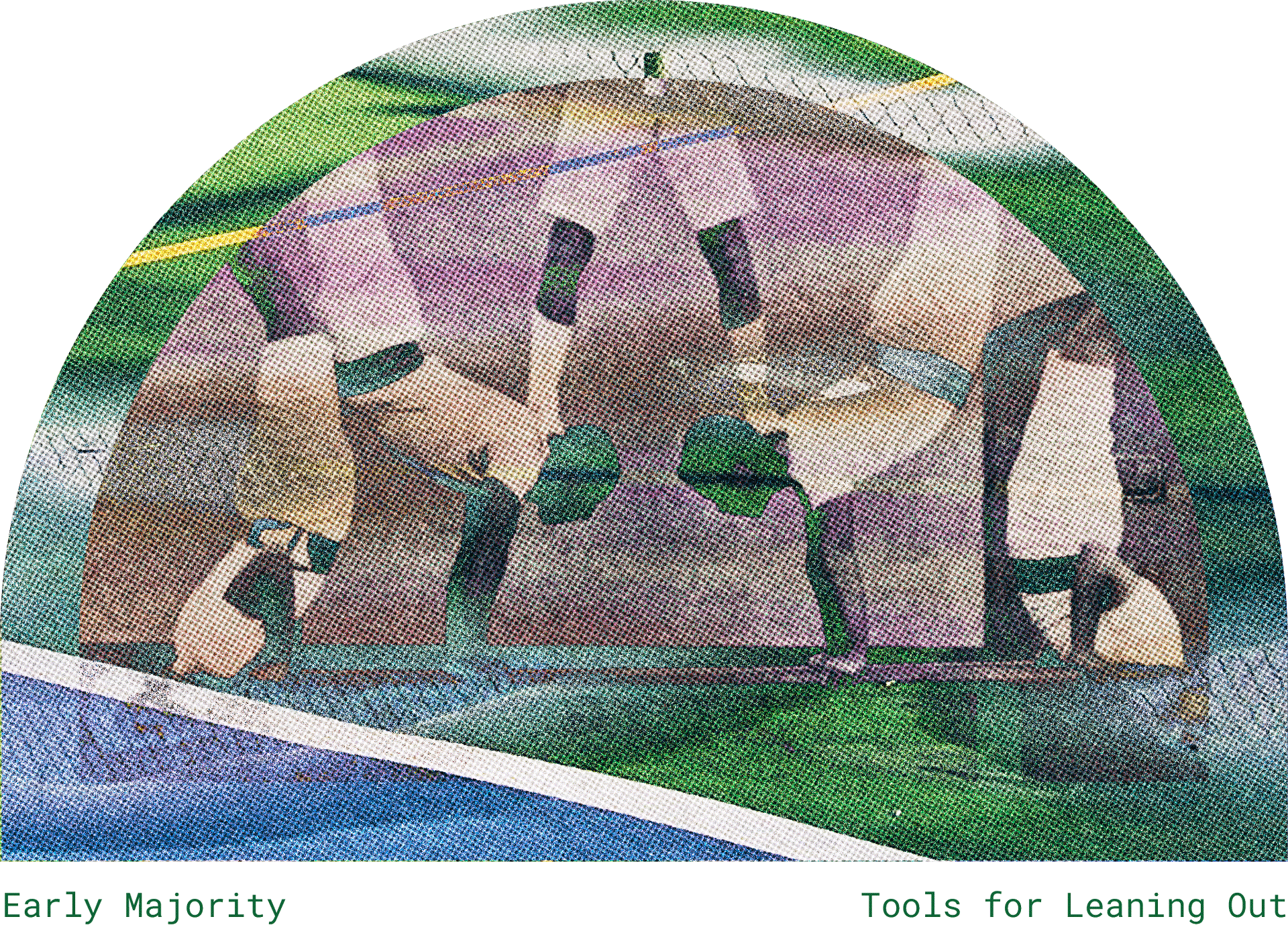 Premise
We formed a relationship with Early Majority as editorial, brand strategy, and creative partners for the nascent outdoor wear brand designed 'for all eventualities.'

Based on our brands' ethos and mutual appreciation for storytelling around Art, Adventure, and Activism, we worked to grow the Early Majority community of followers aligned with the EM brand before any product was in production.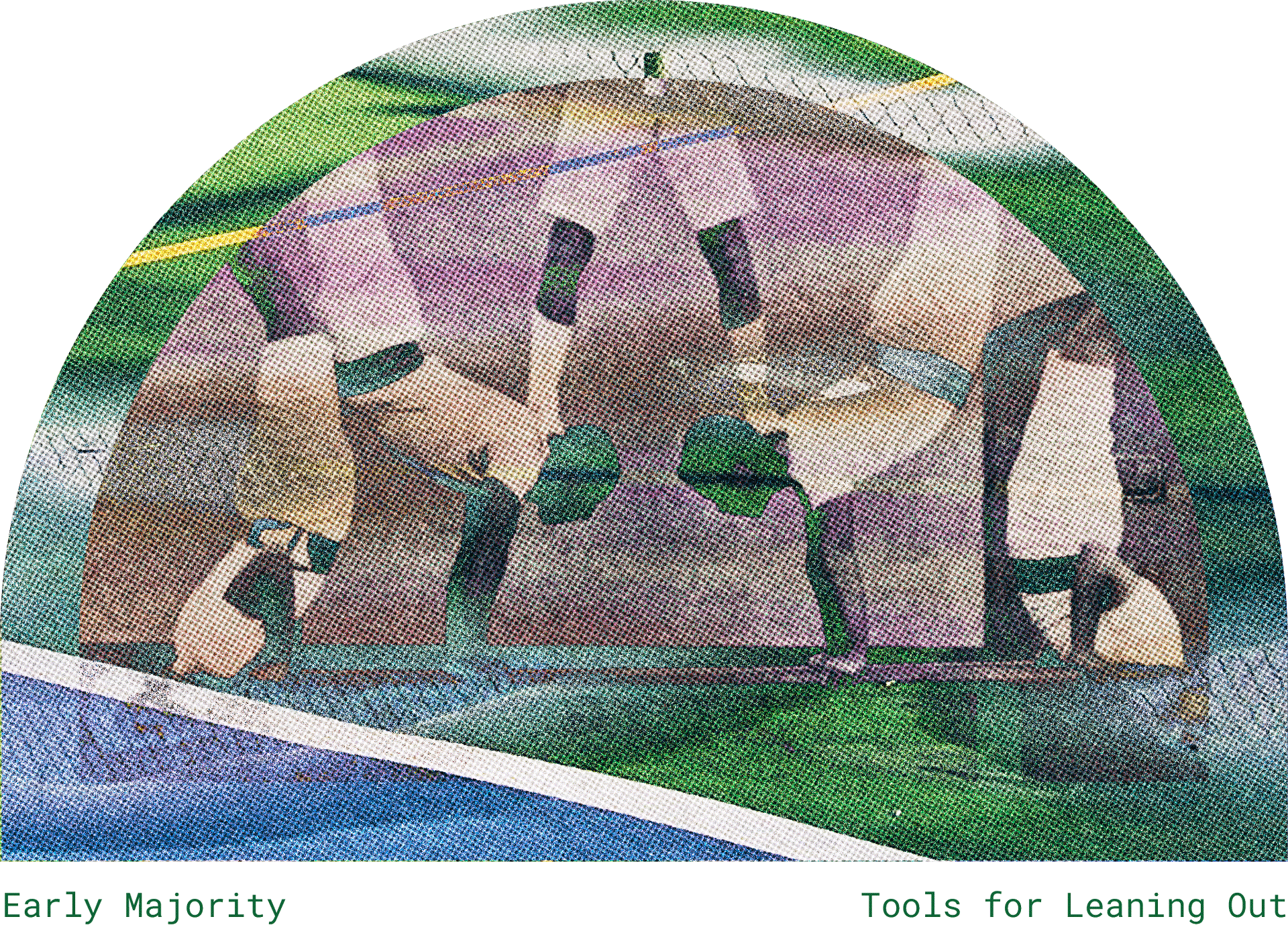 Approach
Early Majority needed community to be at the center of what they were going to do: build a 3pl online retail clothing brand focused on de-gendered, functional outdoor apparel with a membership model and circular economy. Our goal was to begin developing the EM brand's content and voice to build (in public) a community of future members. The trick was that we had to do this without any product existing. We used Substack as a platform to engage with an audience and share "Tools for Leaning Out" to an audience interested in Art, Adventure, and Activism, in preparation for Early Majority to launch revolutionary tech outerwear apparel marketed to their budding community.
Tools for Leaning Out
The process for creating content for Tools for Leaning Out began with inspiration, comparing notes on the other standout Substack and online newsletter communities that do it right. Perusing the internet for inspiring newsletters like Jonah Weiner and Erin Wylie's fashion recon as Blackbird Spyplane, and Andrea Hernández's deep dive on obscure and slept-on snacks in Snaxshot.
Bucketing our content types as "tools" (ie playlists, resources, shoutouts to other inspiring figures in their fields) we began creating a newsletter around these content types to help a future audience "lean out" without the help of the garments Early Majority would also soon offer to their members.
We created a design system for the newsletter with the company's existing assets, also expanding outward creatively to codify the look and feel of Tools for Leaning Out to become a unique experience.
Growth Through Collaboration
Our position as cultural architects with a vast network and precise editorial lens made our role as content partners incredibly organic. Alongside delivering a weekly newsletter, we partnered with creative collaborators to expand their audience, amplify their community-driven ethos, and support meaningful mutual aid organizations.
Giveaway with Sacred Bones →
It's Mutual: Activation Residency →
It's Mutual: Basilica Hudson →