Never before have there been as many people interested in the Grateful Dead as there are today. The Dead's omnipresence in popular culture can get a 'Head a bit defensive about the band—perhaps due to incessant (and mostly failed) attempts to get others to explore the Grateful Dead's music. But given the fact that there's now an overwhelming 1.3 million hours of recorded music available — it feels like we are just scratching the surface of what this band may have to offer new and old fans alike.

The Deadhead diaspora is wide-reaching, and there are so many with different lives, skills, careers whose journeys have been influenced in some way by this band. Dead Space is a weekly entry from one of these people, sharing what they love about the Grateful Dead and why the band has left something with them. One song a week, taking place in an ever-growing playlist and within an ever-growing space to explore.
"It's a real challenge, if you're not already a Deadhead, to love The Grateful Dead. Because there's so much distraction. But, if you ignore the rabid fans and the entire lack of all the expected elements of American entertainment, then you will find there's a richness that fills your soul. The Grateful Dead explored freedom, and they were the cutting edge of a phenomenal re-examination of American values.
The Grateful Dead were the most American of all bands because each musician that started that band came from a completely different place musically, and they somehow managed to make it work. You got a bluegrass banjo player, a blues harmonica player, a folky guitarist, an R&B drummer, an avant-garde classical composer picking up the bass, and not long after that, a marching band drummer. And a genius lyricist who created, in his lyrics, a non-literal hyper-Americana.
Take all these streams, dissolve egos with LSD, and stir vigorously. That's Grateful Dead music."
- A Long Strange Trip, Dennis McNally
dissolve egos with  LSD  dissolve egos with  LSD 
MARK RICHARDSON - № 11 - SITTING IN LIMBO
It's odd to remember now that the first incarnation of the Jerry Garcia Band, which lasted for only a few months in 1975, features English pianist Nicky Hopkins. To that point, you could think of him as an adjunct member of the Rolling Stones, as he'd played on virtually all their records over the previous 10 years (as well as doing lots of other session work), but he added something very special in his brief tenure in JGB. In November, Hopkins found himself with Jerry's band at a club called the Keystone in Berkeley. Let It Rock, an archival release culled from two shows, came out in 2009 and it's absolutely wonderful. The highlight for me is their take on Jimmy Cliff's Sitting in Limbo, a tune Jerry loved (he was also fond of Cliff's The Harder They Come, from the soundtrack record of that name). Jerry couldn't resist an earthy, soulful song like this one and both his singing and soloing are exceptional, but the most jaw-dropping moment comes during Hopkins' turn. He climbs up and up the keyboard with each bar and lands in the top octave, and the bell-like tones he gets from his instrument are gorgeous, notes pouring down like rain. To me it has an E Street Band quality (Roy Bittan is known for squeezing an extra bit of emotion from the piano's top octave), reinforcing the song's theme of endurance and hope.


TYLER WILCOX - № 10 - CHINA CAT SUNFLOWER ➺ I KNOW YOU RIDER
Bickershaw! It's not just a fun word to say. It's also the name of a one-time-only rock festival which took place in May of 1972 in Wigan, England. The lineup is one of those early '70s situations that seems more dream than reality: Captain Beefheart, Hawkwind, The Kinks, Donovan, The Incredible String Band … even Cheech & Chong. The crowd was modest compared to some of the other big fests of the day; but among the gathered 60,000 were Declan MacManus and John Graham Mellor, who would both go on to respective fame as Elvis Costello and Joe Strummer later in the decade.

All those names aside — we're here to talk about the Grateful Dead, who played for four glorious hours at Bickershaw. The Dead's sets are truly superhuman, the Europe '72 era in all of its majesty, a band reveling in its own power. It's an embarrassment of riches, offering sweet country-rock choogles (Sugaree, Playin' in the Band), barnstorming R&B (this is towards the end of the Pigpen era), and plenty of deep space exploration (a 20-minute Dark Star and a 30-minute The Other One). If someone told me I could only listen to one Grateful Dead show for the rest of my days, it might be Bickershaw. Sorry, Veneta!
Now, if that same someone (who is this jerk, anyway?) told me I could only listen to one. Grateful Dead performance from Bickershaw? My choice might be that day's China Cat Sunflower ➺ I Know You Rider. Technically two songs, I know, but indulge me. At this point, the Dead had been seamlessly rolling Sunflower into Rider for more than two years. By spring 1972, it's a well-oiled machine, everyone comfortable and hitting their marks, but never sleepwalking. It's almost tangible how much the Dead love playing this one.
At Bickershaw, China Cat unfolds at a leisurely, playful pace, Garcia and Weir's intertwining guitars circling each other above Lesh and Kreutzmann's rubbery rhythm, Godchaux filling in the frame with tasteful, decorative fills. The medley's mid-section is delicious; as usual, Weir ttakes the first solo, delivering a nervous, wiry lead. I love the way it sounds as though the rest of the band is egging Weir on, Garcia tossing out a complementary riff, Lesh and Kreutzmann leaning forward with interest and enthusiasm. Teamwork! Once Bob's had his say, Jerry jumps in for a relatively brief but rollicking solo, before Bill pushes everyone ahead into I Know You Rider. Those shaggy, celebratory shared vocals, Garcia's soulful, shimmering leads, Godchaux's subtle piano accents, like a waterfall reflecting sunlight … Rider was pretty much always perfect in 1972. But at Bickershaw, it's somehow more than perfect. Or almost — dig the way Jerry's voice cracks on that last big flourish. Hey, it wouldn't be the Dead if there weren't a few fuckups, right?
Tyler Wilcox writes for Aquarium Drunkard, Pitchfork, and Uncut. His blog, Doom & Gloom From The Tomb, digs into various rarities, bootlegs, and oddities on a daily basis.
STEVEN HYDEN - № 9 - HERE COMES THE SUNSHINE
This was the first song on the first Dick's Picks album I ever heard. In a small but important way, you could say it changed my life, given that I now co-host a podcast about Dick's Picks called 36 From The Vault. But in a larger sense, listening to The Dead rewired how I thought about music generally, and pointed me to so much other music that I treasure. Here Comes Sunshine from 12/19/73 is the track that put me on "the golden road," so to speak.

At the time, I was in my late 20s and just getting into The Dead. Growing up, I didn't know any Deadheads or really anyone who liked jammy rock. In my town, it was either punks or metal dudes who thought Jerry Garcia was lame. But my curiosity about this hugely significant band that I knew nothing about eventually got the best of me.

Here Comes Sunshine personifies what I had always been told was bad about The Dead. It's more than 14 minutes long, there are long guitar solos, the tempo is slack, and it all sounds hazy and a little wobbly. But when I put it on — I believe the windows were rolled down at the time as it was early spring, which is prime HRC season — I found that I loved all of those things. Here Comes Sunshine draws you in without appearing to try to be drawing in. It's just there, take it or leave it. It's not for everybody, but it will return your investment tenfold if you stick around. It was a new world that still seems fresh to me, all these years later.
ROB MITCHUM - № 8 - SUGAREE
When I started listening to the Dead in high school, it was in parallel to discovering the noisier side of alternative/indie rock. So I only wanted the hard stuff; my first purchases were the psychopath choogle of Two From The Vault, the astral projections of Dick's Picks 4, and the coke-buzz disco of Dick's Picks 3. In the latter, I often skipped right past the early Sugaree, which had the double whammy of being both long and slow — my newfound edgy tastes had no time for a Jerry ballad, man.

But as Steve and I time-traveled our way through the Dick's Picks series, the DP3 Sugaree — and downtempo Dead in general — finally clicked for me. My older, gentler ears appreciate the sparkling fragility of Jerry's voice, and the extra space that the languid double-drummer pace establishes. There's a pharmaceutical pep to this Sugaree, but it luxuriously takes its sweet time, with luscious jams between each verse/chorus. The three separate "solos" are in fact joyous full-band conversations every bit as nuanced and telepathic as a half-hour Dark Star, just pinned to the melodramatic structure of a reskinned folk song. The only dispute is whether Jerry's voice or Jerry's guitar will break your heart first.
MARK RICHARDSON - № 7 - QUEEN JANE APPROXIMATELY
I've been thinking about the Dead's Dylan covers and I've always thought they did this song particularly well. Which is slightly unexpected for me because the words are knotty and Bobby is singing it, and phrasing isn't necessarily his strong suit as a vocalist. But somehow his plainspoken approach works and it sounds like Jerry is very happy to be doing just a bit of background vocals and add some really nice colorful fills, which sound great next to Brent's shimmery keyboard tones.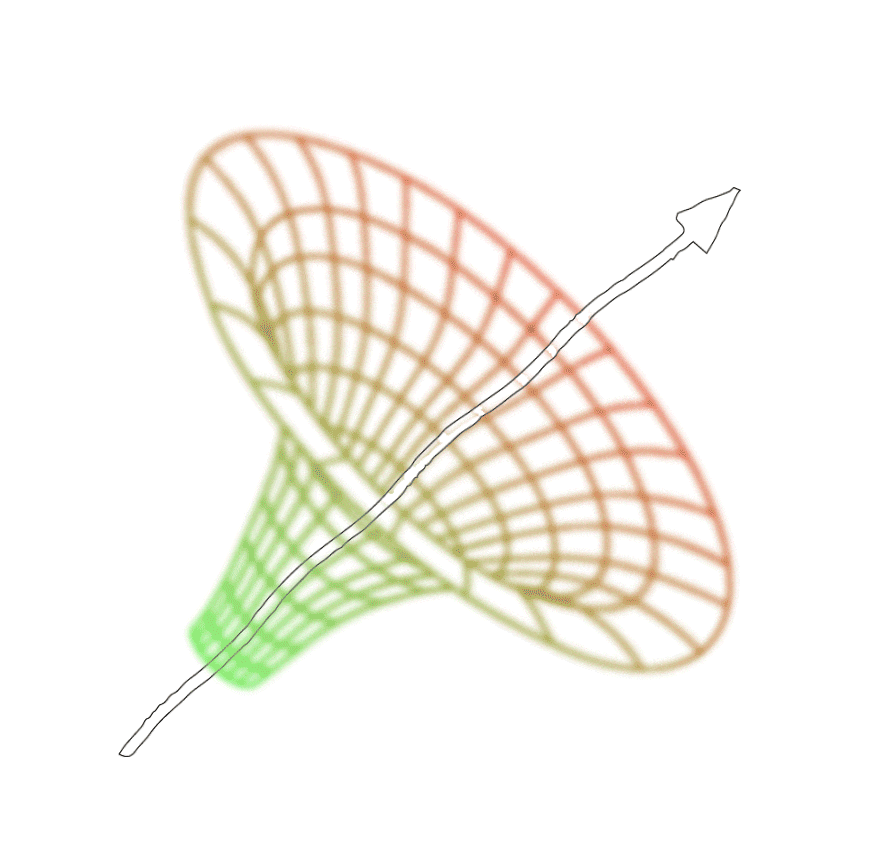 NICHOLAS WILLIAMS - № 6 - WAKE OF THE FLOOD
The Dead to me will forever be a formative memory, both musically and just in terms of opening my world up, as corny as it sounds. I started listening in earnest around my sophomore year of high school. Franklin's Tower will always remind me of some of the first times getting stoned, like really stoned, driving around Nashville in my friend Paul's car. That feeling of being fully engulfed, suspended within the world of a song. Being able to hear each instrument separately and just letting it wash over you. And then we would arrive at Centennial Park where Nashville's 1:1 replica of the Parthenon sits. There was a tree there that was called the "hippy tree" because if you climbed way up into it, there were these really worn-in handmade hammocks suspended up in the branches. When you got into the hammocks you were completely hidden from view, but if you watched the tree from afar, it would just be shaking lightly, wafting clouds of smoke.
Even though the Dead were an enormously famous band with a 40+ year legacy, when I was in high school their music— and my associations with that music— felt like a special little secret that insulated me from a prevailing culture that I did not see myself in. There were parts of my high school experience that felt openly hostile–it's tough to explain how deeply ingrained the racism and homophobia and just general mean-spiritedness were. And it's funny how cliche it sounds to say that getting high, listening to the Dead, learning about Ken Kesey and Timothy Leary, and really learning how to draw and paint were my first means of escape from all that. I remember seeing a Stealie or Jerry bears on a car or someone's water bottle or t-shirt and feeling a real sense of common understanding without ever having spoken a word to that person. It really felt like there was a shared worldview, as idealistic and maybe removed from everyday lived experience it was, that came out of the culture the Dead created and nurtured, and especially in a place that felt as small and strange as Nashville did to me in high school, that really meant something.
The album/moment in the Dead chronology that has always stuck with me is Wake of the Flood. I feel like it was a moment when they were sort of between genres and there is a sort of bigness to the songs, a quality that is both cosmic and terrestrial in equal measure. It's like they are telling the history of the earth up to the present. I've never really read about Wake of the Flood specifically, so I could be a little off on that assessment, but that is the general feeling I take away from listening to that album so many times. In that sense, it seems very fitting that the album closes with Weather Report Suite in Bob Weir's booming voice:


We will not speak but stand inside the rain
And listen to the thunder shout
I am, I am, I am, I am


I mean, some of their lyrics are unspeakably beautiful. I am laughing as I write that, but it is true! Sometimes I pause one of their songs and write the lyrics to a couple of lines in the notes app of my phone for no reason other than a way of somehow emphasizing what I just heard.
I think Eyes of the World is such a funny song in some ways. It is a song that could almost be the theme to like a Reading Rainbow type show (especially the way they play it here in '91), but it is also another profoundly beautiful song that no TV show could ever follow. Love Bob's jorts and polo and Jerry's stage PJs in this video. They don't even look like members of the same band here–haha.
This is obviously an all-time classic, but for good reason. I mean holy shit, they are ON! It just looks so damn fun. Also, great example of the moment when the vocals come in on Fire on the Mountain.
Nicholas Williams runs Small Talk Studio, creating bespoke garments that tell personal stories with his detailed handpainted illustrations.


ANDY WEISSMAN - № 5 - REUBEN AND CHERISE
There are moments you have that linger, revealing their essence over time and upon consideration. As Mamet wrote: "A great meal fades in reflection. Everything else gains."

There are also moments you have that, upon their occurrence, show themselves and their core immediately and in full.

I'd been seeing the Dead since 1983 (and every year through 1995) dozens upon dozens of times. Of course, after college, I backpacked through Asia in full freak flag.
As a traveler - to places far, spaces within, or just to the next show - one tends to chase moments, certain surprises that you should not expect yet at the same time know will move you beyond words. Being deep into a band, many of these moments are known as "bust-outs."
On the evening of March 17, 1991, the Dead played in an arena on the outskirts of Washington, DC. The Capitol Centre was an otherwise indistinguishable basketball and hockey location demolished about a decade later. Tucked towards the end of an otherwise typical 90s setlist, was the surprise we wanted, but could never have imagined. The first time the Grateful Dead played Reuben and Cherise. If asked, I could probably tell you what happened during the rest of that show, or many others, but prefer not to. Getting to see your favorite band play your favorite of their songs, wholly completely unexpectedly, is enough. Listen to the crowd. I'm in there.

Andy Weissman is a managing partner at Union Square Ventures in NYC. You can find him on his Twitter and website daily.
JAKE LONGSTRETH - № 4 - PEGGY O
I love when the Dead interpret old folk songs. This version is locked in a groove that's both muscular and low key. It starts to really heat up during the solo but they manage to keep it just below a boil. Kreutzman is great on this track. It's an awesome, restrained Garcia vocal performance with a lot of tension in it. Of course his solo is beautiful too. Bob is in the zone, flirting with lead lines at times and otherwise holding it down. I listen to this on repeat sometimes. I think its feel and BPM reflect a sort of natural stasis for me, lol.

Jake Longstreth is an acclaimed American painter, musician, and internet radio personality. He is currently the co-host of the Apple Music 1 show, Time Crisis with Ezra Koenig and member of Grateful Dead cover band–Richard Pictures, as well as his own musical outfit, Mountain Brews.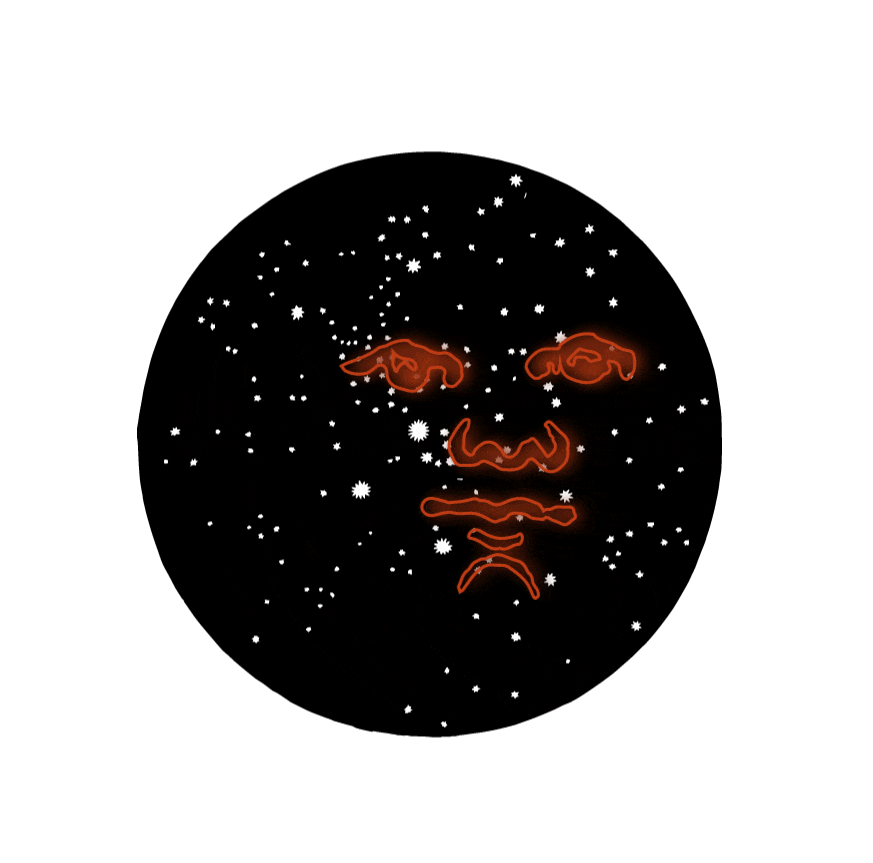 MASON WARNER - № 3 - TURN ON YOUR LOVE LIGHT
My single favorite Grateful Dead song is Turn on Your Love Light. Although Love Light is a cover, it is truly my favorite song for many reasons. It generally closed whatever show it was played in. It is a Pig Pen anthem and this particular version (Dick's Picks 4, Fillmore East 1970) tops 30 minutes. It has a really long Pig Rap, one of the only versions with an audience call and response, and Jerry absolutely goes apeshit!
The perfect Grateful Dead "Trinity'' consisting of Dark Star ➺ St. Stephen ➺ The Eleven ➺ Love Light (which is funny because it's actually 4 songs–5 if you isolate the William Tell Bridge) is my absolute favorite Grateful Dead!!!
Mason Warner is Charlie Milkshake's dad.
🔏 @pinksinks
🚐 @fromthelot
💀 @alwaysplaydead
🐱 @charliemilkshake

AARON LEVINE - № 2 - ONE FROM THE VAULT and LIVE / DEAD

So I thought about this for a while. And thought about it. And fell into rabbit holes. I tried to think of things maybe folks haven't heard, interesting versions of favorite songs...but I thought I'd go back to basics. And I'm going to cheat. I love the Grateful Dead and guess I wanted to share what really sealed the deal for me - One from the Vault, August 13, 1975.
The first three tracks, after the Introduction: Help is on the Way, Slipknot, and Franklin's Tower...are amazing. This show changed my life, really. The first time I heard Help ➺ Slip ➺ Franklin's Tower I just lost my mind. Like one of those first times you get really, really stoned. And hearing it for the first time...it was like being reborn.
ALSO, Live / Dead. Dark Star ➺ St. Stephen ➺ the most face-meltingest The Eleven ever. This was also BIG time for me.
I love the Relisten app, it's an amazing resource for anyone who loves the Dead and live music in general. I thought I'd share something that was super easy to access and where there are incredible versions of some of the most impactful music in my life.

Aaron is the SVP of Design for Men's and Women's clothing at Abercrombie & Fitch, where he has been instrumental in their ongoing evolution. As a fashion industry vet for close to two decades, Levine is intimately familiar with the challenges and pressures that come along with working in high-profile jobs, particularly in a competitive field like design and fashion. Outside of his day job, Aaron uses his Instagram as a platform to offer his audience a break from the daily grind with stories of other humans that are out there, maybe struggling with work, life, or whatever they're up against. A positive, well-intended blast of sunshine and empathy.


CHRIS KASKIE - № 1 - ALTHEA
There are things in life that come and go, and there are things in life that are constant. For me—at least since the 7th grade—there is nothing more constant in my life than the presence of the Grateful Dead's music. My favorite Grateful Dead song (and version) is Althea - live at Nassau Coliseum in NY, 1980. Althea wasn't the first song I heard, nor the song that I would have said in 1994 was my favorite Dead song, that's for sure. But around my 28th birthday when I was newly married and having my first kid, there was something new about this song that hit differently. As with literally any lyric of any song, you can always make it personal. With Althea—which is likely very much about Robert Hunter writing to Jerry Garcia through the eye of his heroin habit—it illuminated a message to me of the importance of reframing, refocusing, and simplifying my life. Being present, welcoming what is around me, seeing things that are possible, and pushing my consciousness to take all that the world gives, and think as intensely as possible about as little as possible. Happy in the flow, and focused on the goals ahead. The song was also personal ammo against the feeling of FOMO, helping me see that I don't care to be missing out in the first place. Thinking about it, recognizing it, and then focusing on what matters most in my life vs just what is fun or brings joy.
Althea was released formally when I was in college in 2002, and even before it was my favorite song, it was always my favorite live version of a Dead song. There are many songs that I never tire of hearing, but if there is one that I can identify as *the one* favorite song (aside from my wedding song) ever, this is it.